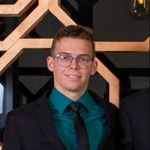 Daniël de Jager
Expertise
Technical Writing, General Writing, Editing, Business Management, Marketing, Web Development, Technology
Education
HC in Business Management (Cum Laude) from Regent Business School, IT Certificates from Codecademy
Highlights
Over four years' copywriting experience in a variety of spheres

Earning a number of business management and IT qualifications

Working with different forms of media and in diverse team settings
Experience
Daniël previously worked as an IT technician, server manager, website developer, and team lead before launching his writing journey with a cryptocurrency blog in 2017. He often draws on his technical background to distill advanced topics into easily digestible content. He writes content and copy ranging from white papers to blogs and website content for diverse audiences on a selection of business, marketing, finance, and technology-related topics.
Quote From Daniël de Jager
"We write to taste life twice, in the moment and in retrospect." - Anais Nin
About Tolstoy's Editorial Process
At Tolstoy, our editorial team is committed to producing top-quality content to help e-commerce stores improve customer engagement, marketing, and conversions through interactive videos. Our research team ensures that our content benefits online retailers and meets their needs. We have a network of expert writers with relevant industry knowledge to provide value-added content. The editors and fact-checkers ensure that every article is well-written and accurate. Read our editorial policy for further details about our processes and guiding principles.
Latest from Daniël de Jager