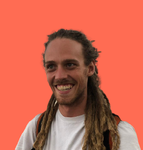 Rob Elgar
Expertise
E-commerce, SEO, Blogging, Content Writing, Content Planning, Marketing
Education
BSc in Environmental Management from Cape Peninsula University of Technology
Experience
Rob has years of experience researching, planning, and creating engaging blogs and SEO-based content for various niches. Studying Environmental Management inspired Rob to begin his content writing career by reporting on sustainability. This was just the start of his now full-time career as a content creator and strategist.
Quote From Rob Elgar
"If you won't read what you write, then no one else will. Satisfy yourself first, and the rest will follow."
About Tolstoy's Editorial Process
At Tolstoy, our editorial team is committed to producing top-quality content to help e-commerce stores improve customer engagement, marketing, and conversions through interactive videos. Our research team ensures that our content benefits online retailers and meets their needs. We have a network of expert writers with relevant industry knowledge to provide value-added content. The editors and fact-checkers ensure that every article is well-written and accurate. Read our editorial policy for further details about our processes and guiding principles.