Using Videos to Book More Meetings (No Forms Required)

By

Kate Pauline Galagnara

Reviewed by

Joel Taylor
Fact-check by

Lauren Hanano
Published January 15, 2023.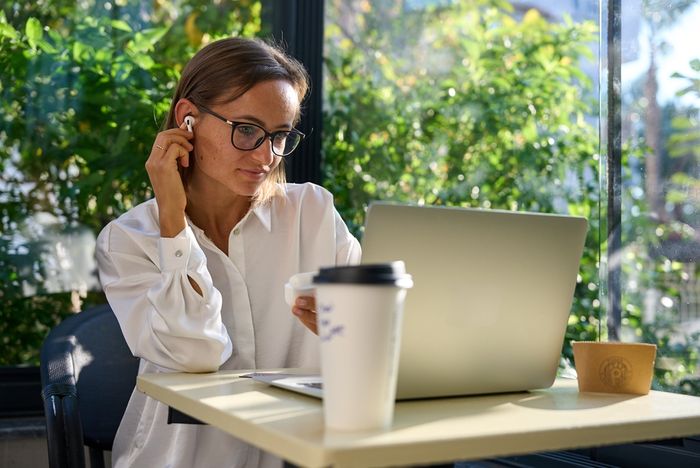 You're probably wondering, is it really possible to book more meetings with video content? The answer is a resounding yes. Video content has the power to engage not only potential buyers but also high-quality leads and opportunities, making it one of the best interactive marketing strategies available.
Video content can help prospects visualize your product or service before they have even had an opportunity to learn about it in detail. This can help create a more personalized connection and make them more likely to schedule an appointment—that's the main goal, after all.
Today, take a look at how you can utilize video content to increase the quantity and quality of meetings you book.
The Power of Video Content
Video content has the power to draw potential buyers in and engage them on a deeper level than any other medium. It creates an emotional connection that helps you build trust while also providing valuable information about your product or service. With video, you can create an unforgettable experience for viewers that will get them excited about meeting with you in person.
It's good to take note that today's digital marketing space is also dominated by video. In fact, 86% of marketing professionals used video as a marketing tool. Whether you're opting for long-form, short-form, or bite-size video, it's undeniable that video can be an incredibly powerful way to reach and engage prospects.
» Learn more: 7 Brilliant Ways Videos Can Increase Your Conversion Rates
Benefits
Increase time spent on your site

Video keeps viewers engaged and encourages them to spend more time consuming your content. This helps to build trust and demonstrate your authority in the industry.

Customer engagement

Video helps prospects better understand what you're offering and builds excitement around scheduling a meeting.

Improved targeting

You can use video to target specific audiences more likely to convert, making it easier to tailor content that resonates with them.
Use the Right Type of Video Content
There are many different kinds of video content that you can use on your website, but not all of them are going to help you book more meetings. Having a detailed video about how you make your product sitting on your homepage might interest a few people, but it's not likely to get people interested in talking to you. However, having the right interactive video that allows users to choose their responses in a conversation with you is far more likely to create that personal bond you're looking for.
If you'd like a great example of a compelling interactive conversation that can get your customers interacting with your presence, simply take a look at the video below:
» Need help with interactive videos? Read our guide to help you understand
Create Video Content That Secures Meetings
Now that we've discussed the power of video content, let's take a look at how you can create effective video content that will help you secure more meetings.
1. Plan Your Structure & Write a Script
The most successful videos are ones that are well-structured and have a clearly defined purpose. Take the time to plan your video structure and create a script that conveys the message you want to get across.
Additionally, you may want to consider adding an introduction, a few key points, and a call to action at the end of your video. Make sure these sections are well thought out and engaging so that viewers stay interested until the end.
And lastly, get creative and enjoy the process. Don't be afraid to have fun with it and add your personality to your video.
2. Ensure You're Using the Right Tools
Having the right equipment and background will help you create a professional video that looks great on any device. But if you'd ask us, you don't need to be a professional videographer with expensive equipment to create thumb-stopping content. Just make sure that the video is well-lit, you have a good contrasting background, and you have a clear view of yourself and/or your product.
Additionally, with the power of Tolstoy's technology, you don't need to waste money on expensive video editing software.
» Need more interactive marketing tools? See our list of the best interactive marketing tools available
3. Cut Back on Quantity, Focus on Quality
It's important to think about quality over quantity when it comes to video content. If you're trying to create as much content as possible, your videos may not be up to your standards and won't result in successful meetings.
So instead of trying to rush out video after video, focus on creating fewer but higher-quality videos that will really engage potential customers. By taking the time to create quality video content, you'll be able to set yourself apart from your competition and get prospects excited about meeting with you in person.
4. Don't Neglect Post-Production
Post-production is an important step in the video creation process. This is where you can make tweaks to your videos and add extra elements such as music, textual overlays, animation, etc.
Editing also allows you to keep viewers engaged by cutting out any unnecessary parts of the video and keeping it short and concise. It's also a great way to ensure that your video looks professional and polished.
But moreover, it gives life to your video, making it more digestible for your audience.
5. Add a Compelling CTA
What do you want your audience to do after seeing your video?
Of course, you want to see their messages straight to your mailing list. That's why it's essential to include a clear and compelling call-to-action (CTA) at the end of your video. This can be anything from signing up for a webinar or workshop, joining your mailing list, or booking a meeting with you.
By making sure your CTA is visible and easy to understand, you can increase the chances of viewers taking action. Going back to tip # 4, adding an engaging text overlay and animation can also help drive viewers to take action.
An example of a video with a compelling CTA includes shoppable videos like the one listed below. Instead of having a "shop now" button, you could replace it with a "let's talk" option that allows customers to book a meeting with you, like a Calendly link.
The Bottom Line
Creating video content that secures meetings takes time and practice, but it's well worth the effort when you see an increase in leads and appointments. To get started, make sure to plan your structure and script, use the right equipment and background, focus on quality over quantity, and don't forget to add a compelling CTA.
By following these tips, you'll be able to create powerful video content that will help you land more meetings and get your business to the next level.
» Ready to get started? Discover how Tolstoy can help you