How to Create Engaging Product Videos for E-Commerce (+ Examples)

By

Kate Pauline Galagnara

Edited by

Joel Taylor
Updated July 18, 2023.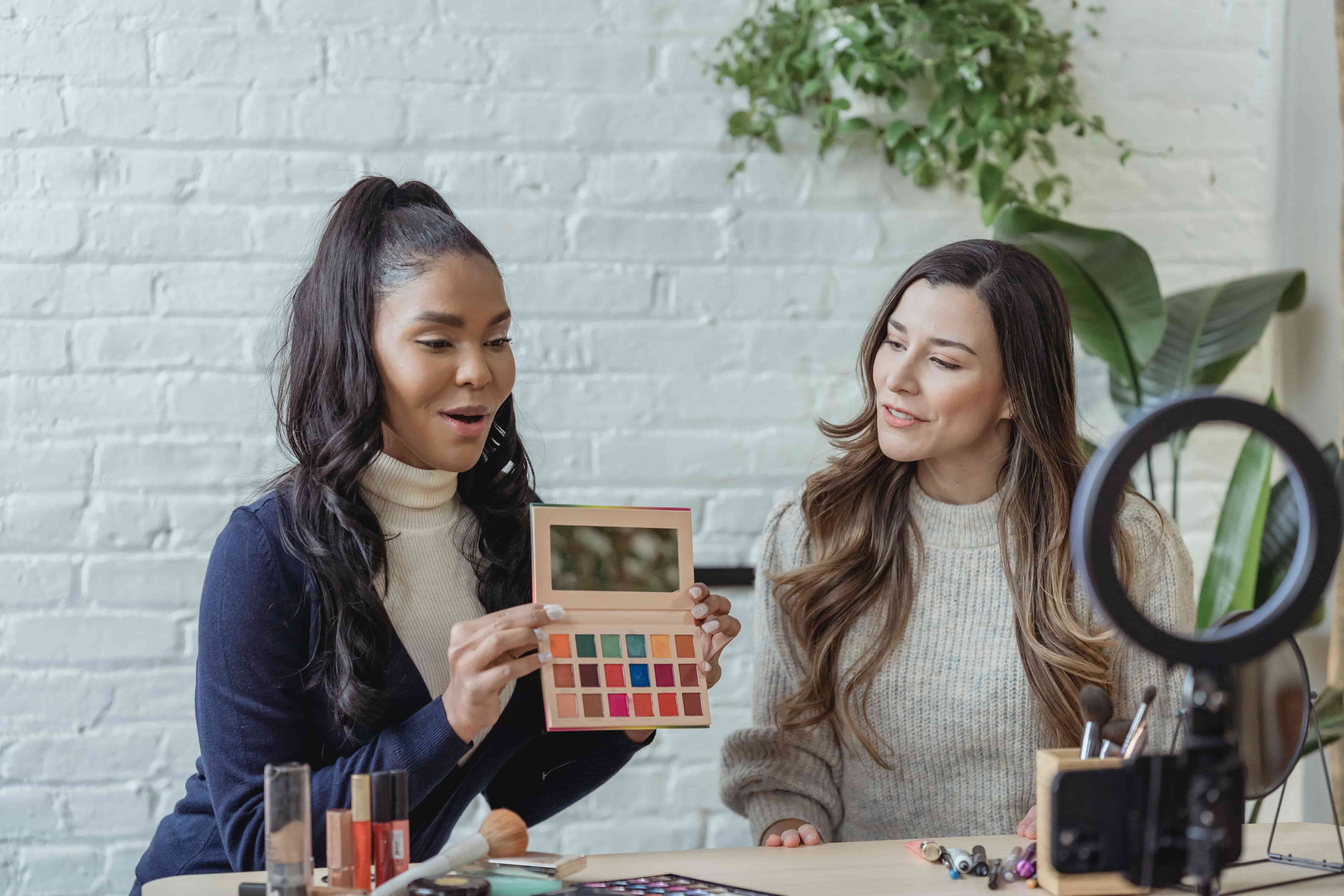 Engaging potential customers is essential for your e-commerce business to succeed—it helps build brand awareness, establish customer trust, and ultimately boost your revenue.
However, connecting with your audience in a meaningful way can be challenging. While having clear and attractive product photos is essential, introducing dynamic product videos to showcase your products can draw in potential customers more easily and push your business to greater success.
1. Tell a Story
Telling a story about your brand or product is an important part of any marketing strategy, as it helps engage your target audience by developing an interesting narrative they can relate to. This makes potential customers more receptive to the product, company, or service you're promoting, making them more likely to invest and increase your sales.
For example, Native Union tells a relatable story about modern technology. Most of us tend to spend some time on our phones before bed and get annoyed when we can't find the charger cable. Showing people in bed struggling to charge their phones, Native Union's product video builds on this familiar problem to offer its product as an easy and convenient solution. This helps establish a personal connection with potential customers, increasing the chances they'll actually buy the product.
» Looking to boost sales? Try these e-commerce strategies for driving conversions
2. Know Your Audience
Depending on the product you're selling, the type of video you'll create will vary. For example:
If you're trying to engage female shoppers interested in makeup, you'll want to show them how to use the product, how much to apply, and what it looks like after application.

On the other hand, if you're selling technology, you may want to mention the details that may be difficult to show in the video, like software information and specifications.
Makeup company Kosas does a great job of engaging the target audience in this way. Their product videos show different stages of product application culminating in the final look, making it easy for potential customers to know exactly what to expect of the product and picture themselves using it. What's more, the inclusion of different women in their videos helps appeal to a wider audience more specifically.
By understanding your target audience and their expectations, you can create product videos that really speak to your potential customers, helping engage them more effectively.
When crafting your product videos, take the time to research your audience and use this information to achieve your desired effect.
3. Keep It Clear and Simple
When creating product videos for e-commerce, it's important to keep your message clear and simple so as not to overwhelm potential customers. You should provide enough information about the product's features and benefits, but avoid going into too much technical detail.
Take MIELE's product video as an example—first, it introduces the product's essential features such as its suction power and motor system in simple terms, and then goes on to briefly demonstrate the vacuum's other important benefits, like its removable handle and interchangeable nozzle. This way, potential customers get a comprehensive overview of the product without being confused with complicated details. By sticking to the point like MIELE does, you can make sure people understand your product and are more likely to buy it.
Pick the Right Length
In addition to keeping your message clear, it's also important not to make the video too long to keep your viewers' attention. Your video should be short enough for the audience to watch all the way through, but long enough to cover all the important details.
For instance, the Honey Baby Naturals video by NaturallyCurly manages to incorporate the product's benefits and show how the shampoo can be used on a child while being just 14 seconds long. This goes to show that some product videos can be quite short and still be effective.
» Discover how product demo videos help get more sales
4. Offer an Interactive Experience
Making your product videos interactive is one of the simplest ways to engage your audience, as this lets them actually react to your video and brand. However, to reap the benefits of interactive videos, keep the following in mind:
Provide clear instructions and visual cues

Add hotspots or clickable buttons for users to choose

Include polls, surveys, quizzes, and other interactive elements
Videos that contain these elements can fully engage potential customers by making them active participants and letting them choose their own path while exploring your products. This allows them to control the viewing experience and get more information about what interests them.
One such video is Boursin® Sensorium Virtual Reality Experience, which takes the audience on a magical ride through a food lover's fridge packed with the fresh ingredients included in Boursin® original recipes. The video lets you "grab" the screen and move it to change perspectives and look around as you wish, creating the feeling of the Boursin fridge coming to life.
» Find out how interactive videos boost customer engagement
5. Utilize Shoppable Video Technology
Shoppable videos are a great way to use the most up-to-date e-commerce technology to give your customers a fun, interactive experience while improving your conversion rates.
Shoppable videos allow viewers to click on products that appear in the video and buy them directly from there. This is especially useful when selling clothing or jewelry, as customers can get a better idea of how the item looks and feels in action.
For example, SwimOutlet's product videos featuring athletes Alex and Gretchen Walsh allow viewers to shop the exact bathing suits they wear in the videos as they watch. This way, the audience's viewing experience is complete with the with the possibility of finding the exact item they want right away, increasing the chances of sales.
» Want to try shoppable videos? Learn all about shoppable videos in e-commerce
Why Do You Need E-Commerce Product Video Marketing?
Product videos are a great way to bring your audience engagement to a whole new level. They can help show off the features of your product in a more dynamic way than a static image or written description.
So, if you want to increase your e-commerce sales, incorporating well-executed product videos into your marketing strategy could be a simple yet effective way to engage your customers and encourage them to make a purchase.